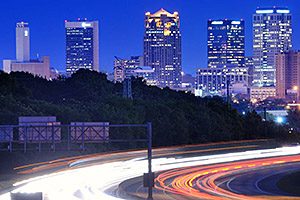 The American Dream is to live comfortably and enjoy a retirement free of worry about how we will survive once we are no longer working at a job. The retirement reality for many Alabama seniors, however, is a more modest vision.
Even on a limited budget, retirement can be deeply enjoyable and fulfilling with a little creativity and flexibility.
A few months ago, we covered ways to pay for the move to an Assisted Living community like Regency. To recap, strategies include selling or renting out the home, using a reverse mortgage, long-term care insurance, and other steps.
While money is a key concern of every person looking to stretch their retirement savings for as many years as possible, there's a lot more to enjoying the post-work years, especially if a senior is physically able to travel or be socially active.
Seniors can make savings go farther by taking advantage of great entertainment right in their own backyard. Birmingham offers great concerts, fairs, and sporting events, as well as classes and recreation opportunities. With a little searching at the library or online, one can find book clubs, lectures, and workshops in addition to movie theaters, museums and restaurants offering senior discounts.
Regency offers opportunities for fun and entertainment. In the coming weeks, for example, residents will visit the Summit Theater to see a movie, visit Vulcan Park and catch performances by Al Mahan, The Alexanders, Mike & Sheila Dempsey, Vulcan Eejits, and Wolgang Moritz. They recently visited the George Washington Museum in Columbiana and enjoyed fellowship served with hamburgers and memorabilia at Hwy 55 Diner just down the road from Regency.
Beyond our community, seniors can squeeze maximum enjoyment from this time by volunteering for their church, a civic club or a charitable organization. Which is not to discourage anyone from volunteering right here at Regency, where a lot of good can be done.
The Golden years are a time to downside homes that have become empty nests so we can enjoy the things we love, like travel and hobbies. Regency allows seniors to stay active and make friends while giving a helping hand with tasks that might become more challenging as we age, as well as the chores we usually do on our own when we're younger and working full-time like cooking and laundry. No longer having to worry about home maintenance or paying utility bills sounds like an appealing aspect of retirement living.
Moving to a new area and making friends can be a great adventure, the next chapter in life.
Among free or affordable things seniors can do in Bimingham AL are visiting Birmingham's Railroad Park, the 67-acre Birmingham Botanical Gardens or 30-acre Aldridge Botanical Gardens, Riverchase Galleria, the Ruffner Mountain Nature Center, the Barber Motorsports Museum, the Birmingham Museum of Art, the McWane Science Center, Southern Museum of Flight, Sloss Furnaces, the Peanut Depot, the Golden Flake Company, Oak Mountain Amphitheatre, Oak Mountain State Park, and many more. Most of these places are considered kid-friendly, giving a perfect excuse to spend time with family.
Seniors have worked hard their entire lives and earned their retirement, now go enjoy it! If anyone reading this has questions about incorporating Regency Retirement Village of Birmingham into their retirement life, call (205) 942-3355.