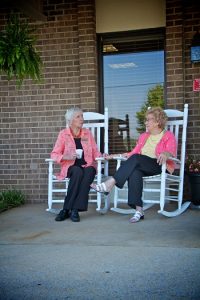 With great weather, low cost of living and plenty of senior-friendly tax incentives, it's hard to find a better place to retire than Birmingham, Alabama. In 2014 it was voted one of America's most affordable cities,  making it easy for seniors to see and do all the exciting things in this Southern city without worrying about stretching their budgets. Alabama is especially great for anyone retiring from a military, civil-service, state, or local government job, as many pensions aren't taxed. Neither are many other types of income for anyone old enough to draw social security benefits.
It's also easy to hang on to property even if you wish to join a senior living community because anyone 65 and older is exempt from state property taxes. In Birmingham, seniors can also defer summer city property taxes until February to ease financial burden. And if you are 65 and older with an income of less than $12,000, you may qualify for exemptions on county and city taxes. That's a lot of opportunities to save, no matter how you choose to plan your estate and finances.
Birmingham is one of many Southern cities that is seeing an economic and cultural renaissance thanks to this combination of low cost of living, low taxes, and affordable housing. Seniors may not think these benefits necessarily apply to them, especially if they are looking at retirement communities, but they do contribute to the overall revitalization of the city and increased opportunities.
When the city is growing and flourishing, that means that there is even more for retirees to engage with. That's great news for this generation of active, involved retirees who value community and continued adventure, all at a price seniors can afford!