Stepping up to volunteer in an assisted living community says a lot about someone. With life moving at a frantic pace and more options than ever for filling our leisure time, why do people step up to volunteer?
Perhaps they ask to help after an aging loved one moves into one of our apartments. Often, they belong to an organization seeking a way to bring enrichment for the betterment of the community as a whole. Maybe they are simply someone random who is seeking greater meaning and purpose in an otherwise dull life.
Whatever their motivations, we appreciate our volunteers for everything they do to enhance life for our residents.

What we Get by Giving
Volunteerism is a two-way street. One can be selfless yet experience the fulfillment of knowing they've played a small but critical role in improving an often cruel and uncaring world. The young learn from the wisdom of the aging and friendships form out of altruism. Everyday people who may feel unextraordinary gain heightened self-esteem as appreciative residents share gratitude.
Even those who volunteer out of a need to gain a competitive edge in the job marketplace benefit by building their leadership skills and gaining professional or personal references from thankful parties.
Volunteer Spotlight: Beth Fuller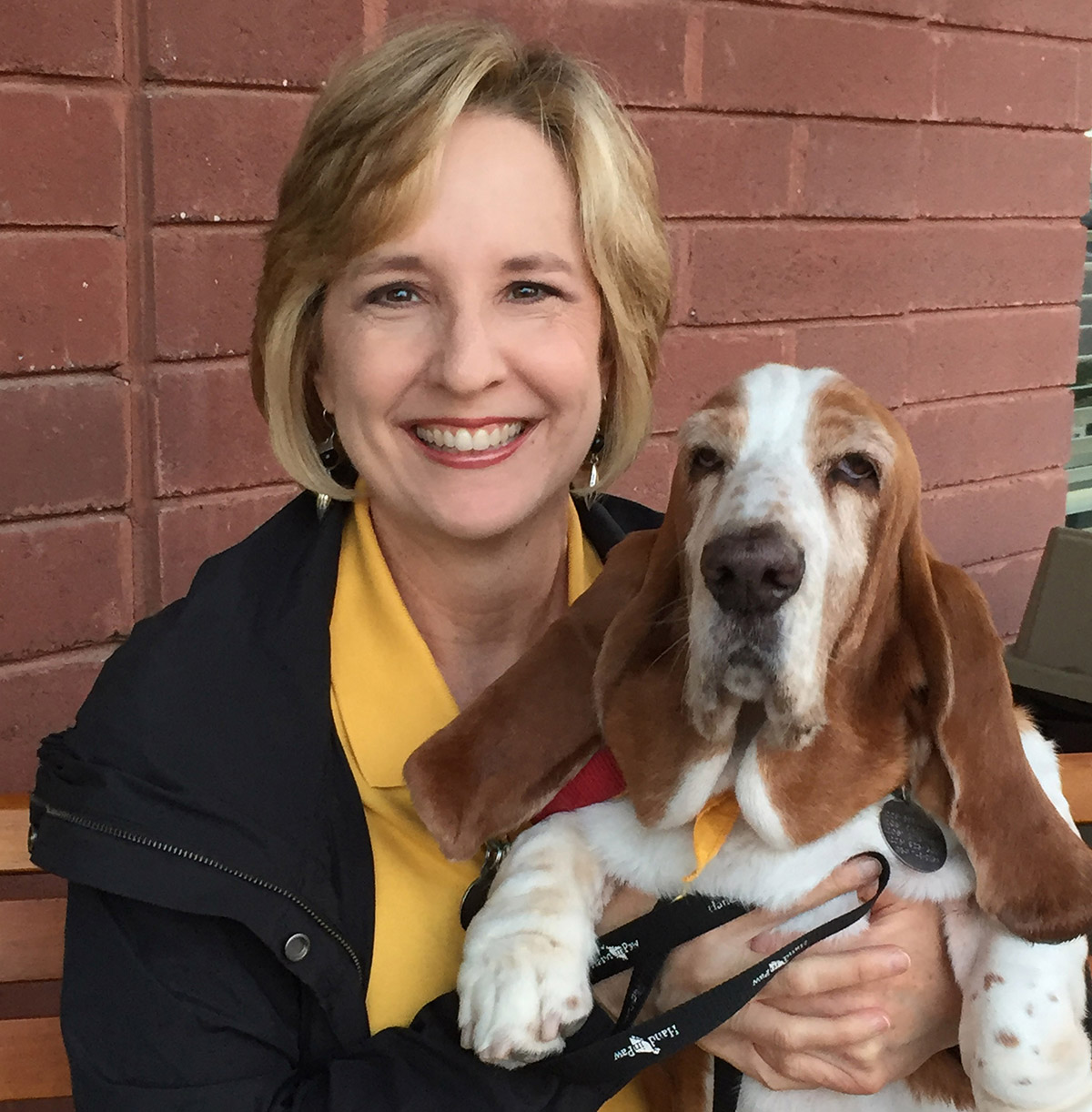 There are a lot of people who contribute in our community, but today we are shining a spotlight on one in particular – well, 3 if you count the bassets, Tessa and McGee, who accompany her.
Beth Fuller is part of our Pet Therapy once a month in Independent, Assisted and Pathways. Therapy animal visits are increasingly being recognized for the positive impact they have. These amazing companion animals bring comfort to dog lovers and positively impact health through the human-animal bond.
"When Beth and her bassets are on the activity calendar, we know we will have a great turnout," said Debbie Jenkins, Activity Director at Regency Retirement Village.
"Just being around them makes you feel good. The dogs are so laid back and so receptive to lots and lots of hugs and belly rubs! Beth said Tessa and McGee mentioned that their favorite place to visit is Regency. Beth has been a volunteer with Pet Partners since 2002. She and her therapy pets have also enjoyed visiting at many other communities, including Brookwood Baptist Medical Center, Children's Hospital, UAB Hospital, The Ronald McDonald House, the YWCA, St. Martin's in the Pines, and Fairhaven.
"Thank you, Beth, Tessa, and McGee for all the smiles you bring to Regency," Jenkins said.
Brighten the Life of a senior by Volunteering at Regency
There are lots of ways to volunteer, many of them requiring very little time but making a huge impact for our residents. These include listening to those who are lonely, sharing a musical talent, helping with arts and crafts or playing board games, and the like.
If you or your organization are interested in making a difference in our community, please contact us today at (205) 942-3355.
---
Blog © 2019 Regency Retirement Village
285 W Oxmoor Rd, Birmingham, AL 35209